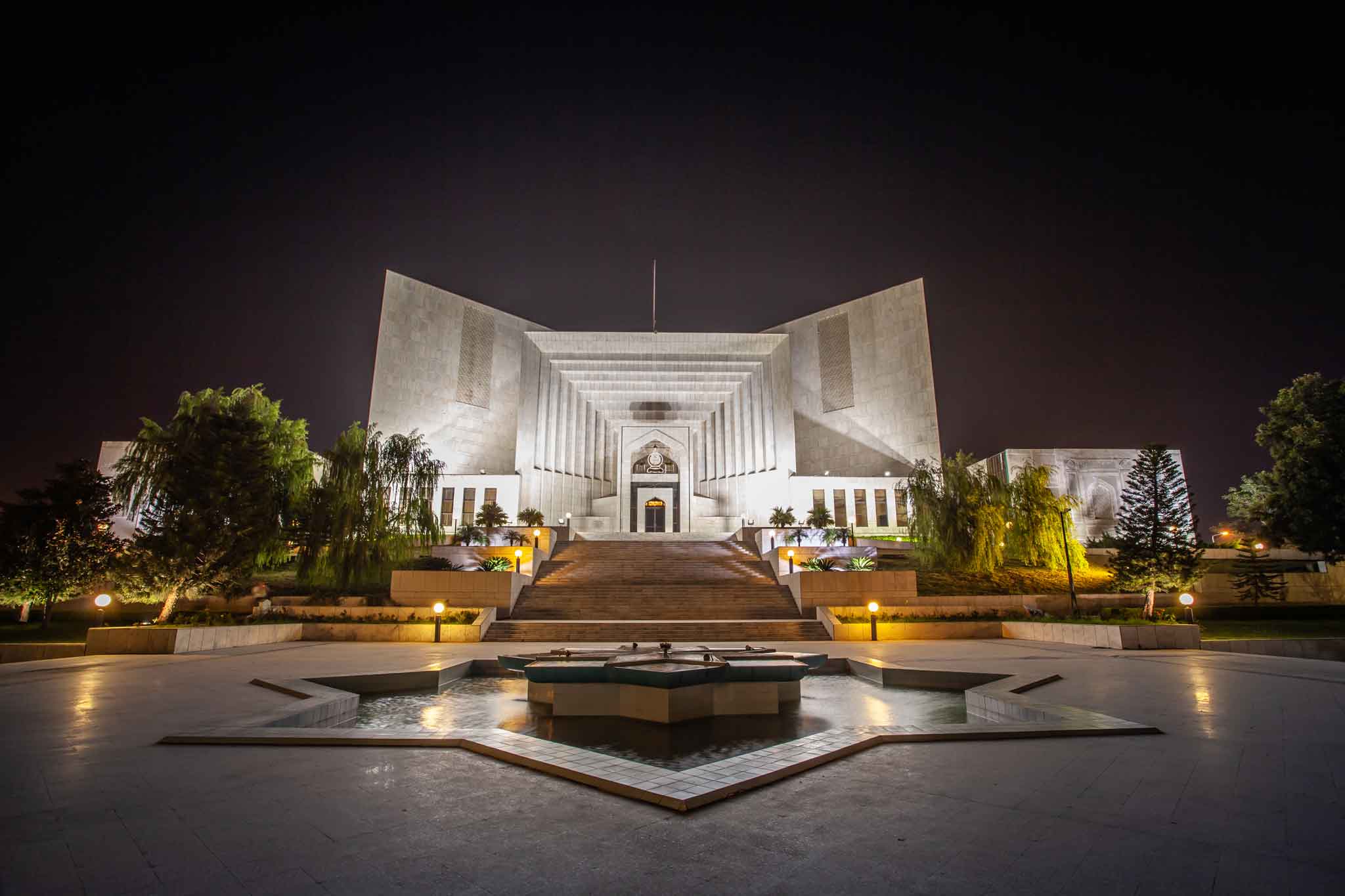 Supreme Court of Pakistan
The Supreme Court of Pakistan is the highest appellate court of the country and court of last resort. It is the final arbiter of the law and the Constitution. Its orders/decisions are binding on all other courts in the country. All executive and judicial authorities are bound to act in aid of the Supreme Court. The Constitution contains elaborate provisions on the composition, jurisdiction, powers and functions of the Court. The qualifications for and mode of appointment of judges, the age of retirement, the grounds and procedure for removal and the terms and conditions of service of judges are elaborately prescribed.
Please click the above link to view tender notice.

Please click the above link to view cause lists.