The Registry at Peshawar was established on 28th October, 1960 in a borrowed wing of the Peshawar High Court. An independent and self- sufficient Court building for the Peshawar Branch Registry at Peshawar was also required. The Old Radio Pakistan Building, located on Khyber Road, was selected for the purpose. The foundation stone of the building was laid on 17th November, 2001. The building was completed in February 2004 and the Branch Registry shifted to the new building on 11th September, 2004.
There are two Courtrooms, six Judges Chambers, Registrar Chambers, one Library room, one Conference room, Bar Room, Supreme Court Bar Association Library, eight staff rooms, a servant block and a mosque. A Rest House situated at 1-Khyber Road for lodging Judges during court sessions at Peshawar has been established. At 10-Race Course Garden a new Supreme Court Lodge is under construction, to be occupied on its completion and the existing premises will be vacated and handed over to the concerned quarters.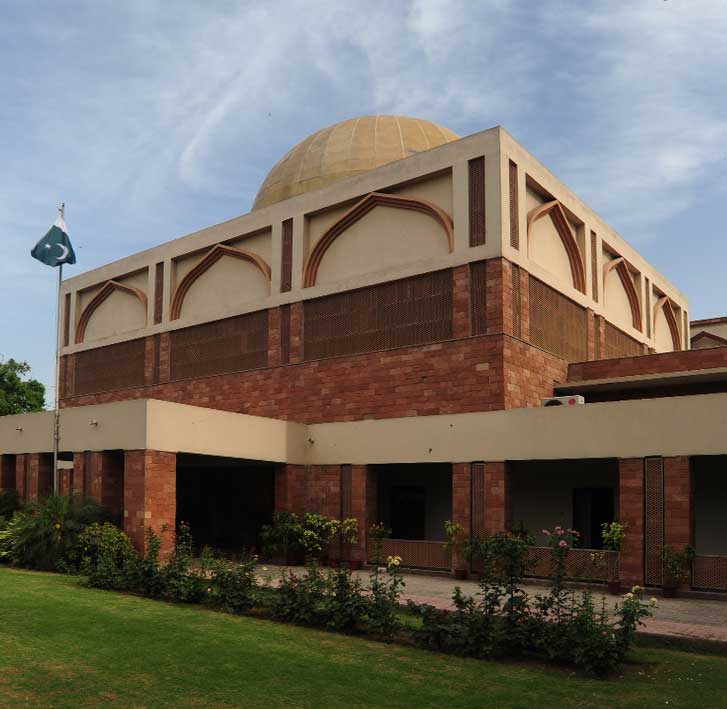 Petitions, appeals and miscellaneous applications are instituted in the Branch Registry arising out of judgments and decisions of: –
1. Peshawar High Court;
2. Federal Shariat Court, Peshawar,
3. Federal Services Tribunal, Peshawar; and
4. N.W.F.P Service Tribunal.
Subject to any special order of the Chief Justice or the Court, all civil, criminal and jail petitions instituted at the Branch Registry and appeals arising therefrom except the appeals in taxation, customs and revenue matters are heard at the Branch Registry.